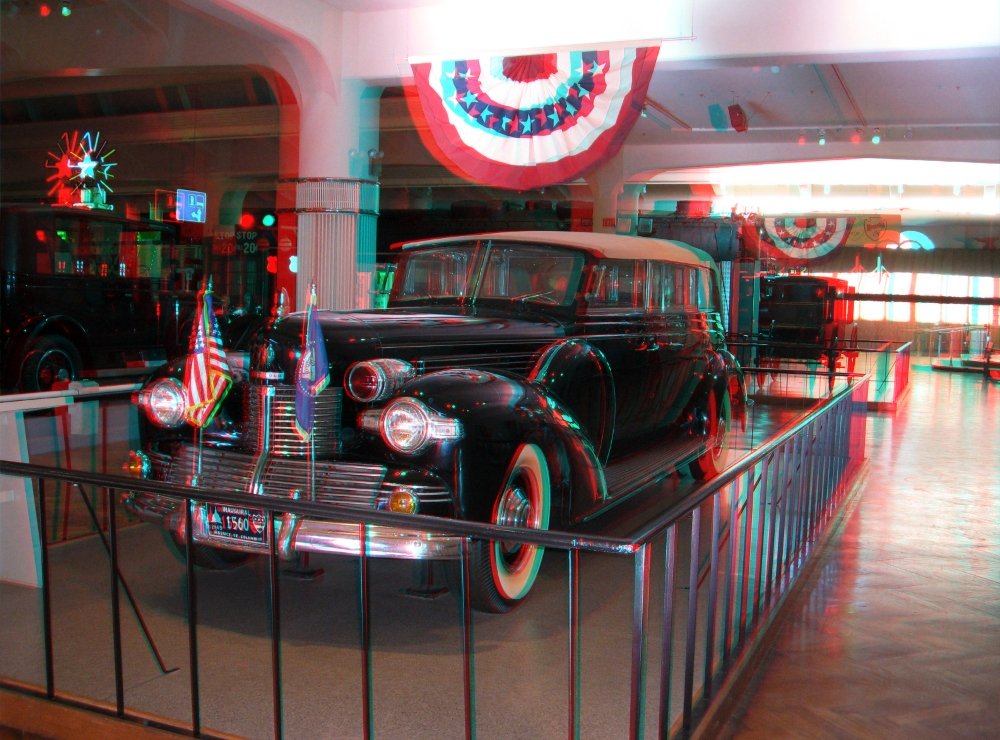 FDR's "Sunshine Special" Brunn bodied Lincoln
The Henry Ford Museum in Dearborn, Michigan, has a great collection of historic automobiles. Some of their most historic cars are their sub-collection of presidential limousines. It's a genuinely one-of-a-kind group of cars. Since the museum acquired their most recent presidential acquisition, President Reagan's Lincoln, security concerns have meant that the high tech armored limousines used since them have been destroyed when retired from use. These are the last presidential limos that will end up in a private collection. Frankly that's a terrible destruction of historic artifacts and I think that they could have been safely entrusted to the Smithsonian or the National Archives but in the meantime we can view the motorized conveyances of Presidents Reagan, Kennedy & Johnson, Eisenhower, and FDR's "Sunshine Specieal". They even have Teddy Roosevelt's horse drawn brougham (it looks nothing like a Cadillac Eldorado Brougham or a Mercury Grand Marquis Brougham, but that's for another post). Perhaps the most historically significant is the Kennedy car since it's indeed the same car he was shot in. After the Kennedy assassination the Lincoln was extensively reconstructed with a bulletproof bubble roof, but it's the same car that was used in Dallas.
Gallery in multiple 3D, & 2D formats below the jump.
The Kennedy assassination forever changed the way the Secret Service works. Before then I believe there was a more casual attitude towards protecting the president. Franklin Roosevelt's car has an additional license plate telling police not to pass.
Click on the image gallery below to launch the Stereo Photo Viewer applet to view in optimal 3D (or 2D if you don't have 3D glasses or a 3D display).