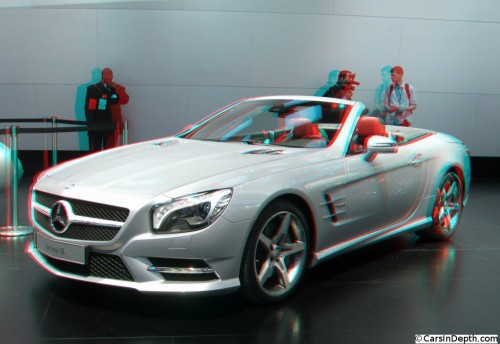 Click on the anaglyph stereo 3d image above to launch a Flash player and view the entire gallery in 2d or your choice of S3D formats.
If the Lincoln MKZ was one of the critical successes of the 2012 NAIAS, the new Mercedes-Benz SL was one of the flops. One critic even called it a "clown car" and another said it was an amalgam of styling cues without any coherent whole. You be the judge.
Start the YouTube 3D video player. Click on the red 3D icon that will appear  in the menu bar to select 2D or your choice of stereo 3D formats.