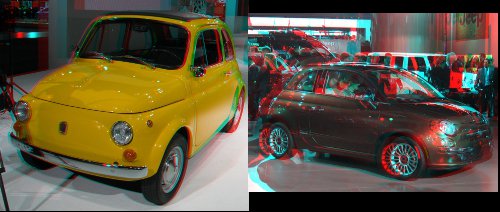 Chrysler/Fiat apparently didn't think the new Fiat 500 was cute enough, not even with a brunette, because up on the stage at this year's NAIAS they had a cute as a button yellow Topo that got at least as much attention from the photographers as the new version did.
Gallery in multiple 3D, & 2D formats below the jump.
Click on the image gallery below to launch the Stereo Photo Viewer applet to view in optimal 3D (or 2D if you don't have 3D glasses or a 3D display).