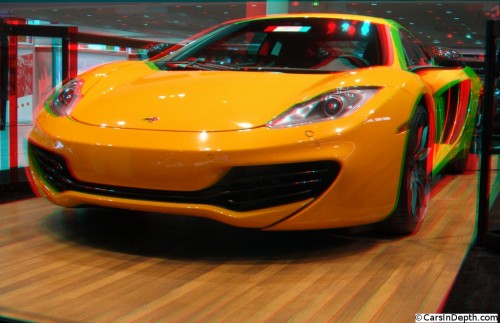 To view the entire photo gallery in your choice of 2D or stereo 3D formats, click here for a Flash player or here for an HTML applet
I don't like to call myself a photographer because of the respect that I have for the men and women that really know how to use a camera and can make true art. Not that I'm without some camera skills. I have a decent eye for framing and composition so I can take a decent snapshot, and Stereo Data Maker and related utilities make sure the 3D comes out well, but I'm always trying to pick the brains of good amateur and professional photographers so I can get better results and improve your experience on this site. It works out well because when you shoot with a 3D rig, a lot of photographers notice it and often come up to me to ask about 3D and my gear. So I guess I'm kinda sorta part of that fraternity of shooters. Also, though it's starting to be a bit like McDonald's counting hamburgers served so I stopped counting, but I'd estimate that I've taken about 10,000 photo pairs in the past 14 months.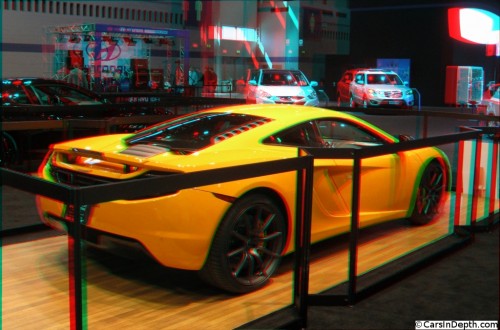 To view the entire photo gallery in your choice of 2D or stereo 3D formats, click here for a Flash player or here for an HTML applet
Most of those photos were taken at some kind of car show or museum. So if I'm not an expert photographer, at least I have some experience taking pictures of cars and trucks. If there's one pet peeve that I have about the endeavor it's the necessary evil of using some kind of rope or barrier to keep people's grubby hands off of often valuable machinery. I understand the need. The curator of GM's Heritage Center, where the company displays a good chunk of it's corporate car collection, and which can be rented for events told me that "every time" they have large numbers of the public in the facility, cars get damaged because there are no barriers.
If people steal gear shift knobs from a Ford Fiesta at an auto show, I think there'd be someone who'd want to take home a souvenir from the Henry Ford Museum's Bugatti Royale. So the fact that museums, manufacturers at big auto shows like the NAIAS and car owners at car shows like the Autorama might want to put their cars behind ropes or other kinds of barriers makes a lot of sense.
Still, when you go to those events and facilities to look at and in many cases, take your own photographs of the cars on display, and right in the middle of your front 3/4 "beauty shot" of your favorite car, is a black velvet rope or aluminum barrier, it lessens the experience and certainly doesn't make for good photography.
I can understand the need for such barriers at museums and at events open to the public, but it's frustrating when you take the effort and expense of working a car show's media preview, and the manufacturers go through the effort and expense of putting a special car on display, and running through the finished photograph is a black line that isn't a racing stripe. After all, the cars are there at the press preview so they can be photographed.
Yes, the oldest Mercedes-Benz 300SL coupe, the second one made, is a rare and valuable car. That's why M-B brought it to the NAIAS this year when they introduced the first all new SL in a decade, but it seemed silly to put a car out on the stage to be photographed and then immediately put out those expandable barriers that turn photographers into contortionists trying to get a clear image of the car. It's a bit like watching a baseball game at the late, great Tiger Stadium – you're glad to be there but there's a structural post obstructing your view of the diamond.
At the Chicago Auto Show there was a new McLaren MP4-12C over where local dealers showed high end cars from boutique companies like Aston Martin and Lotus. Though there have been 3D photos taken of the MP4 before (Motor Trend ran a 3D feature on the McLaren last year), I always try to seize the opportunity to shoot exotics to add to our stereo image archive, and some of the pics came out nicely. Actually, to avoid the barrier, I ended up getting some interesting low angle and elevated views of the car, but it still would have been nice if they waited until after the press preview to put the barriers up.