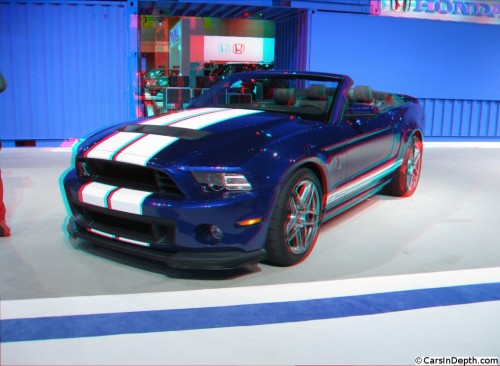 To view the entire photo gallery in your choice of 2D or stereo 3D formats, click here for a Flash player or here for an HTML applet
It's about $5,000 more than the 2012 model but that works out to 20HP/$1,000, as the new models 650 HP exceeds the previous model by 100HP (or is it 110?, I think the outgoing GT500 was 540HP), which isn't bad bang for the buck. No word on the ragtop's pricing though I'm sure it will be a bit more than the coupe. Shelby GT500 configurator here.
Start the YouTube 3D video player. Click on the red 3D icon in the menu bar to select 2D or your choice of stereo 3D formats.