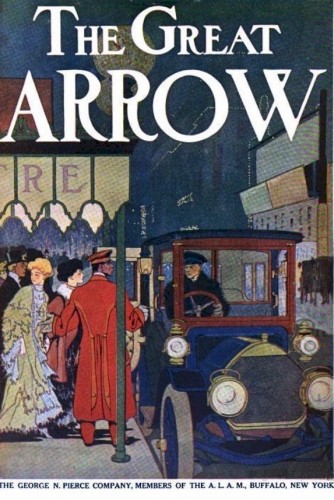 One of the things that I like over at Hemmings' blog is their SIA Flashback series, which reprints feature articles from back issues of Special Interest Autos, which used to be published by Hemmings back in the dead tree era of publishing. SIA was co-founded by friend of Cars In Depth, Michael Lamm, and the issues are a treasure trove of automotive history. Most recently, SIA Flashback took a look at a 1990 article by advertising collector Ken Ruddock on the "20 Best Auto Ads of All Time". To be fair to Mr. Ruddock, his criteria was mostly the aesthetic quality of the print ads' artwork, but I couldn't help but notice something. Out of the 18 car brands or models whose ads made the top 20 in 1990, fully half of them are no longer in business today. Those ads may be artistic but there's really only one measure of how good or bad and advertisement is and that metric has little to do with aesthetics. The only measure of an advertisement's quality is whether or not it sells product. CLIO awards may look good on an ad agency's mantle but they don't move the metal.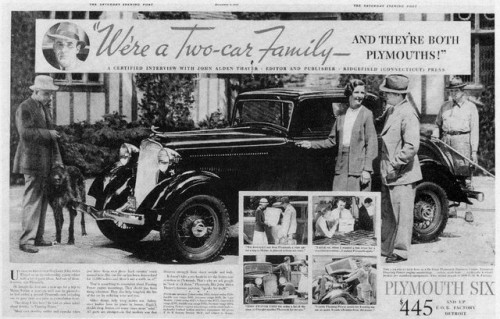 Now you might be saying that it's not fair to look back at a 20 year old assessment, particularly when the past decade or so has been very hard on the auto industry. Actually, only three of the nine dead brands were shuttered since Ruddock made his list, Oldsmobile, Plymouth and Pontiac. Fully a third of the ads that he lauded were from brands that were already long dead in 1990: Pierce Arrow, Willys Overland, Jordan, Packard, Auburn and Nash.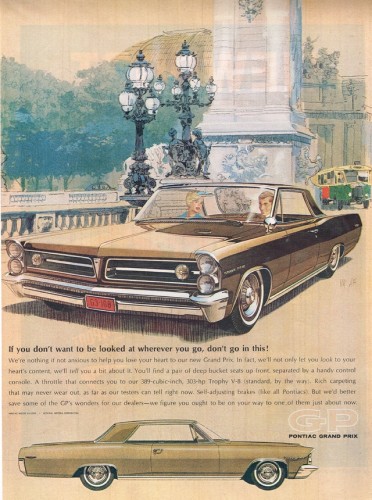 Fans of advertising always ooh and ah at clever ads, but many of them are too clever by half. People may remember the ads but the brands they sell can be quickly forgotten as failures. As expected, because it's on everyone's top xx list of great ads, is "Somewhere West of Laramie", which every ad copywriter wishes they composed. Few of those lists, for the matter, bother to tell us that the ad which first appeared in the Saturday Evening Post in 1923 has lasted longer in the public's mind than the actual Jordan Motor Car Company, which went out of business in 1931.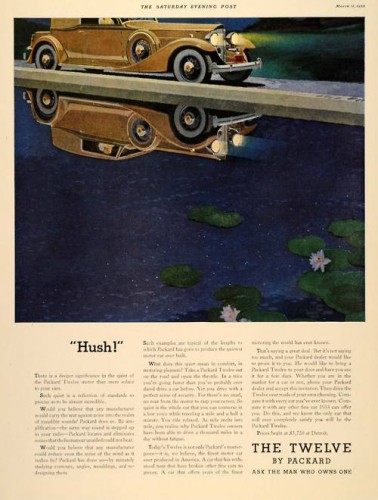 Ruddock is correct, the ads he picked are great commercial art. I urge you to follow the link to Hemmings above and check out who the artists were that drew and composed those ads. SIA was mostly black and white so I've tried to track down as many color originals of the ads that I could find. In those cases where Google Images couldn't find an exact duplicate, I've substituted similar vintage ads from the same campaigns, using the same artists.