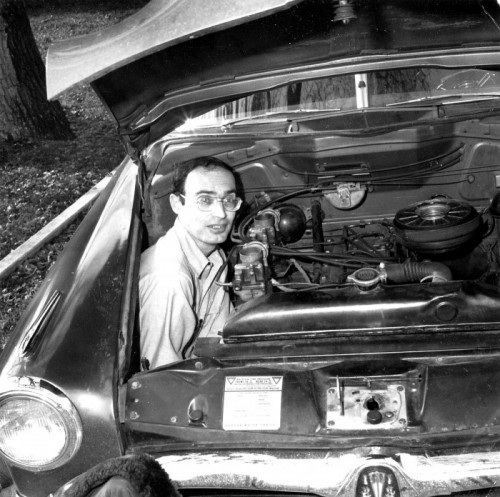 Editor's note: This week Mike takes a look a the car hobby in general. Some of his remarks are applicable to Marty Densch's comments the other day.
I'd like to veer slightly off course in this chapter and talk about the car hobby in general. I've been involved with it for upwards of 60 years now, and it's changed quite a bit during that time. I'm not sure you can even call it a hobby anymore. In my case, I got into it in three distinct stages of automotive involvement. Stage One was my teen interest in hot rods. That gave way to Stage Two, an equal fascination with classic cars and older crocks. And finally, Stage Three got me hooked on the appeal of sports cars and exotics.
I once had a discussion with the late Bill Harrah, and he told me that his own interest in cars evolved through those same three stages. I'm not saying everyone who's interested in cars shared or shares that evolution, but I do think it's a fairly common path.
And I should add that we don't necessarily abandon one stage as we enter another. I'm still very much taken with hot rods and custom cars. I regularly go to and enjoy Billetproof and Goodguys meets. I'm also still enthralled with classics and older automobiles, and I serve on the board of a local concours. Finally, from Stage Three, I currently own a couple of sports cars that I love dearly, and I've owned exotics in the past. So in the end, all three stages seem to get scrambled together. Which I consider a good thing. But the question remains, Why this fascination with cars at all? Why do we feel so strongly that we absolutely must have certain cars and yet could care less about others? What motivates us in the deepest, most basic recesses of our automotive lust?
Read the rest of this week's installment at Hemmings.