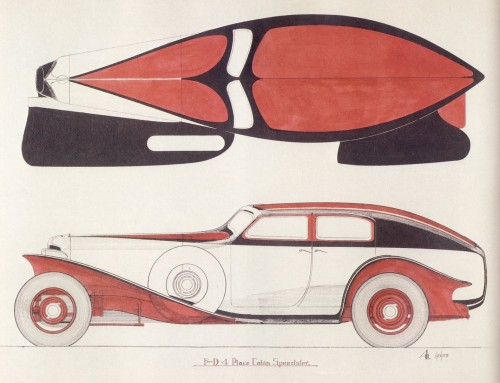 Starting at Marmon, Alan H. Leamy Jr. moved to E.L. Cord's operations in Auburn, designing the landmark Cord L-29, the Auburn Speedster and the front end of the Duesenberg Model J. When sales of the '33 and '34 Auburns didn't do well and Cord hired Gordon Buehrig, Leamy saw the handwriting on the wall and started looking for another job. He submitted proposals to Packard, but the conservative company thought them too radical. He ended up working for Harley Earl at GM's Art & Colour, where he was quickly promoted to head styling for LaSalle. Tragically, Leamy who had polio as a child and health problems most of his life, died freakishly from septicemia caused by a medical injection within a year of taking the job. In 1982 Automobile Quarterly published drawings and photos of Leamy's models from the archives at the Auburn Cord Duesenberg Museum.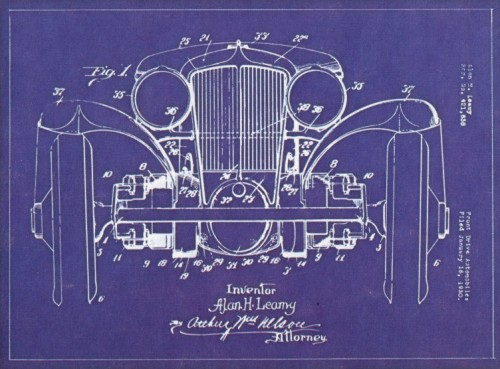 Leamy's design patent on the Cord L-29. Most likely Leamy prepared the drawings himself.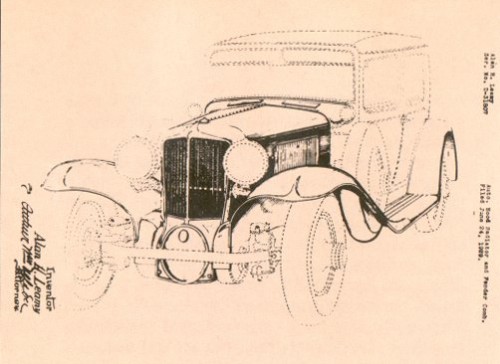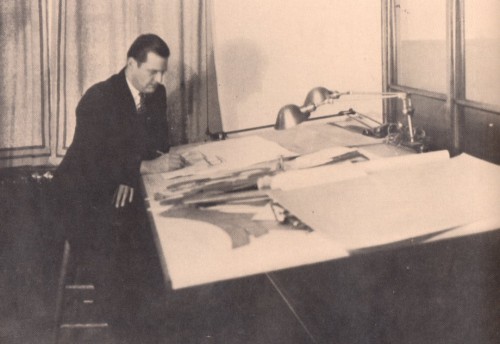 Leamy at his drawing board at the design section of Auburn's headquarters. You can still see his office in the ACD Museum.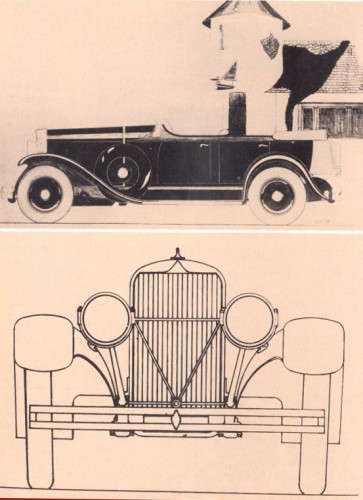 Before coming to Auburn, Leamy worked at Marmon. Largely self-taught, Leamy was highly regarded by other designers like Harley Earl and Gordon Buehrig. Marmon proved to be a bit to conventional for Leamy, who liked cutting edge engineering and the latest European styles in automobiles. He found a much more compatible patron in Errett Loban Cord, a maverick in his own regard.
The color drawings below were proposals for Auburns, Cords and Duesenbergs that Leamy drew during 1928 and 1929.

Leamy labeled this "Le Mans Speedster". Note the distinct fender shapes. It most likely was a boat tail.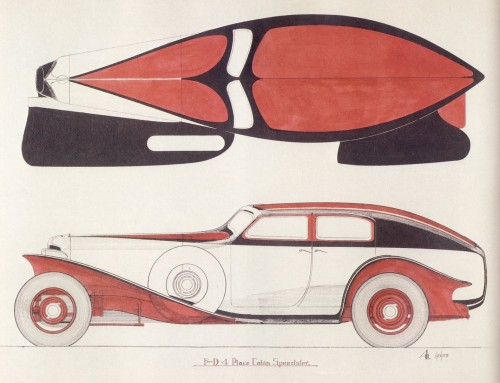 This "Four Place Cabin Speedster" is gorgeous. Much better looking than the radical Auburn Cabin Speedster that burned when the Los Angeles Auto Show had a fire.

A Cord "Sport Phaeton" on the L-29 Chassis.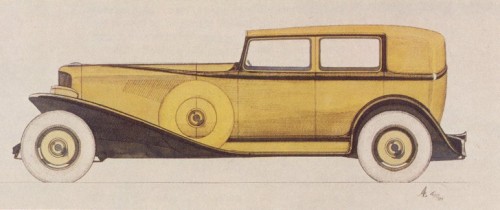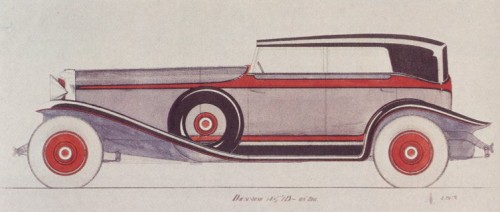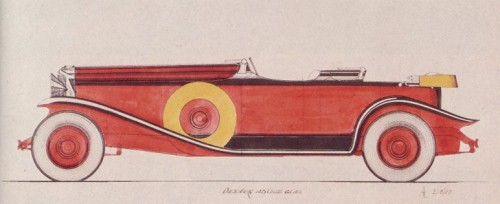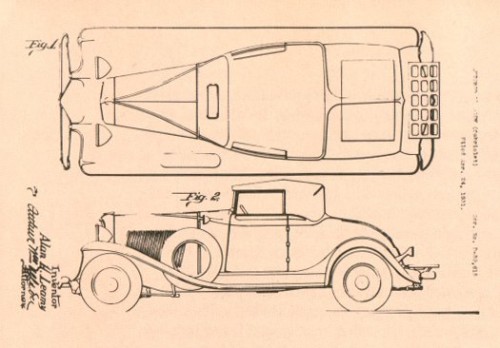 Patent drawing for the 1931 Auburn Cabriolet.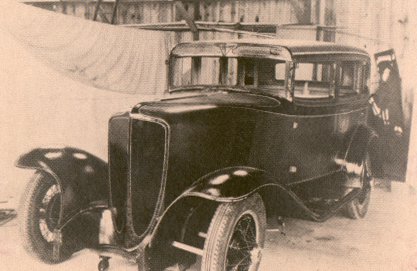 Wood model of an experimental Auburn of Leamy's design that never was produced.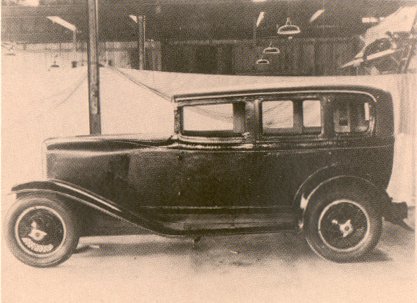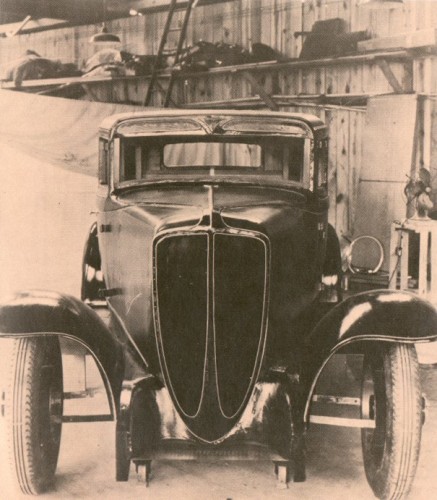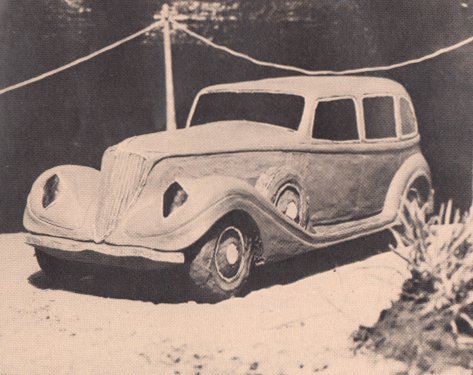 Leamy was one of the pioneers in using clay models, both scale and full-size for styling concepts. These photos are designs for 1934 Auburns that were never produced. By then, Leamy was starting to be in disfavor at Auburn and the company was losing a lot of money.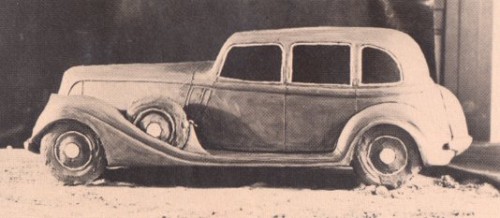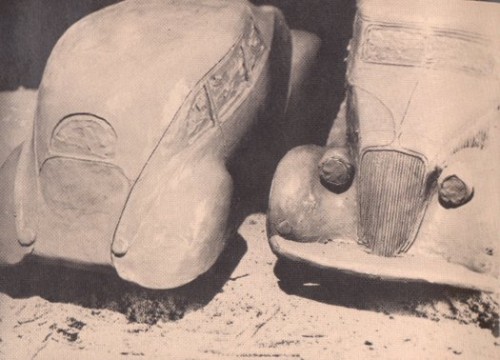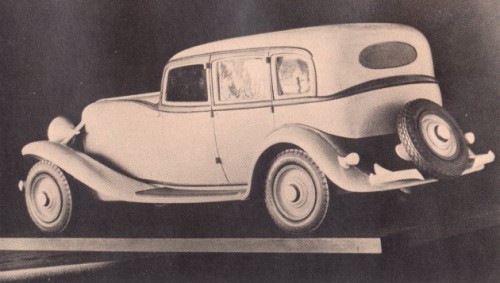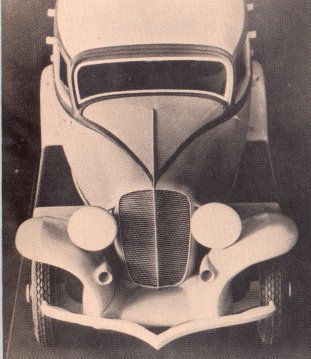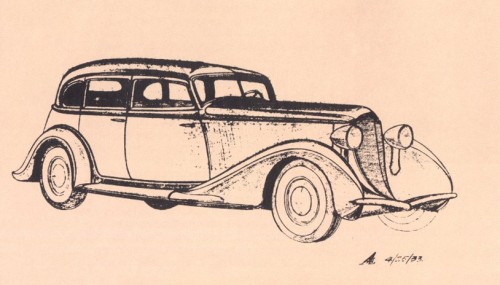 Looking for another job, Leamy submitted this proposal to Packard but it was considered too "extreme" by Packard head, Alvan Macauley.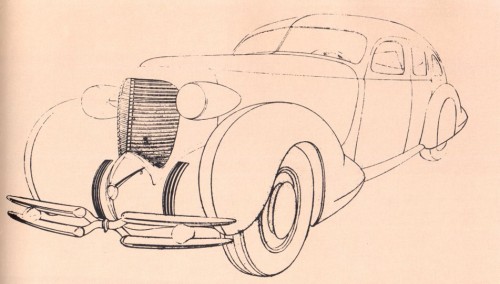 Leamy's talent got him an interview with Harley Earl at GM. Within a few months he was in charge of LaSalle styling. This was a concept for a front wheel drive based LaSalle.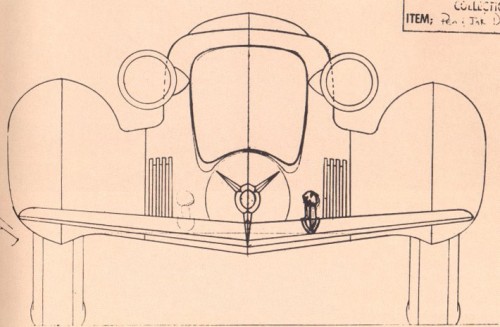 Leamy used different monograms to sign his works, but they all integrated AHL into a single glyph.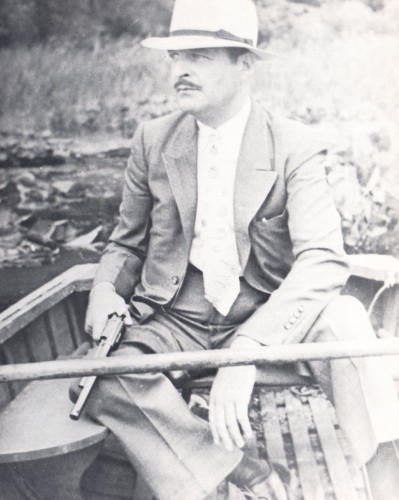 Leamy, an avid sportsman, had a great sense of personal style as well.