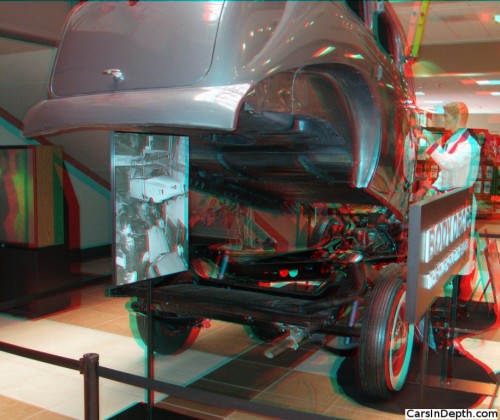 To view the entire photo gallery in your choice of 2D or stereo 3D formats, click here for a Flash player or here for an HTML applet
Unlike the Detroit Historical Museum's installation of the "body drop" section of the assembly line from a Cadillac factory, the Studebaker National Museum's display of a 1937 Studebaker President body being lowered onto a chassis didn't come from a local factory. It's just rigged up with a hoist and straps but it still gives you a feel for that dramatic step when components become an automobile. For a more historically accurate view of how it really looked, here's a photo (from the Bettman/Corbis archive) from South Bend in the 1940s, when the same basic body style was still being used.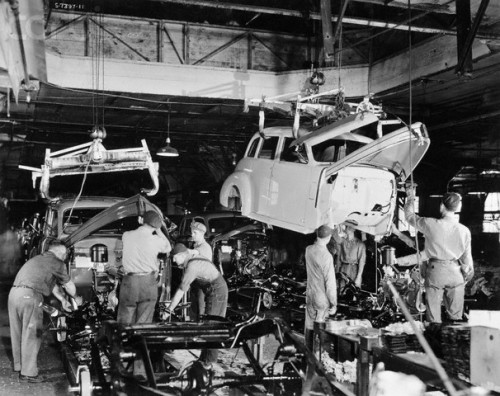 The Studebaker body drop display sits adjacent to the staircase to the museum's second floor. As you walk up the stairs you walk past the neon Lark sign that adorned legendary South Bend Studebaker dealer Nate Altman's store.
Start the YouTube 3D video player. Click on the red 3D icon in the menu bar to select 2D or your choice of stereo 3D formats.