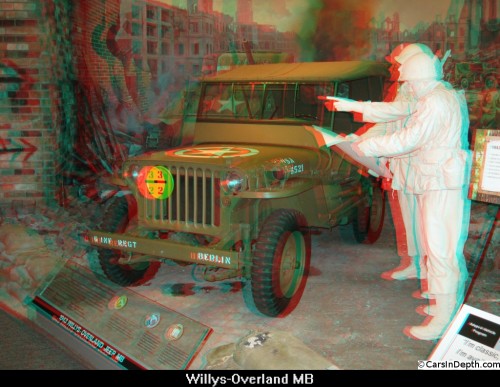 To view the entire photo gallery in your choice of 2D or stereo 3D formats, click here for a Flash player or here for an HTML applet
This is the day when Americans honor those military servicemen and women (and their families) who gave the ultimate sacrifice so that guys like me can shoot off their opinions without fear of government (or corporate) censorship. To commemorate the day, here's a gallery of WWII era military jeeps, including the Ford GP, Ford GPW, Willys MA, Willys-Overland MB, plus a later M-38 in Navy shore patrol livery.
War is an ugly thing, but not the ugliest of things. The decayed and degraded state of moral and patriotic feeling which thinks that nothing is worth war is much worse. The person who has nothing for which he is willing to fight, nothing which is more important than his own personal safety, is a miserable creature and has no chance of being free unless made and kept so by the exertions of better men than himself.  – John Stuart Mill
On this day, we honor those better men.