COMING SOON! THE ALL-NEW COMPLETELY REIMAGINED

HARMONICASTER

ELECTRIC HARMONICA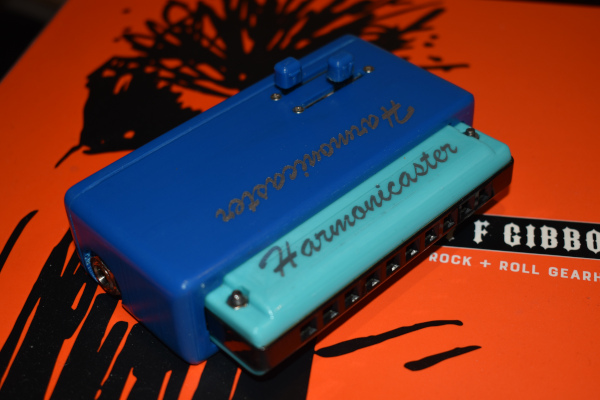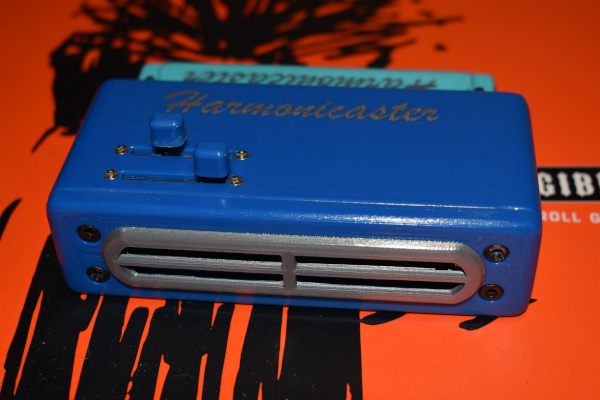 UPDATE September 30, 2020



After six years of continuous development, based on feedback (no pun intended) from many of the world's greatest harmonica players, we're happy to announce the all-new, completely reimagined Harmonicaster electric harmonica. A true electric instrument, with steel reeds and inductive magnetic pickups, it has a great native tone, you can play as loudly as you want without feedback, and it's compatible with any effects device or pedal, greatly expanding your tonal palette.

Working with Lace Music Products we have developed a purpose-built version of their revolutionary Alumitone guitar pickup. At just 1/16" thick, it may be the thinnest pickup ever made, thin enough to slide into our harmonicas, out of the way, so you can play them just like any other harp with your favorite technique, pucker or tongue blocking, all bends included.

The two pickups (one for each reedplate) are mounted in a compact, lightweight housing that also contains fingertip slider potentiometers for volume and tone control, a 1/4" output jack for connecting to an amplifier, a switch to toggle between humbucker and single coil pickup tones, and a momentary mute switch. Together with one of our harmonicas the total weight is less than 200 grams, compared to the 300 grams (or more) that popular bullet microphones weigh by themselves. At just 31mm tall, it's about half of the height of a bullet mic, and the housing is just a few millimeters wider than a stock harmonica. In fine tuning the design, the front-to-back length of the housing has been reduced even more. With a harmonica, the Harmonicaster system is 69mm deep, compared to a bullet mic alone at 79mm. The overall package can fit in your pocket, about the size of a Sony Walkman cassette player. Remember those?


Changing keys is simple and takes just seconds, just remove the harmonica from the housing and replace it with another. The harmonica can only go on the correct way and snaps securely into place, thanks to powerful rare earth neodymium magnets. On launch, we'll be offering Harmonicaster harmonicas in keys from Low F to High G. Special and custom tunings will also be available on special order. Harmonicaster harmonica coverplates are color coded and embossed with key signatures so you can identify keys immediately, even on a poorly lit stage.


Our harmonica components are custom fabricated for The Electric Harmonica Company in Klingenthal, Germany, by Seydel, the oldest harmonica company in the world, using the same durable and great sounding stainless steel reeds as they use in their Session Steel harmonicas, highly regarded by harp players around the world. While we think our harmonicas sound best as part of the Harmonicaster system, they're fully functional harmonicas that can be played with a cupped mic or acoustically. When playing conventionally, the open, parabolic coverplates project a rich tone.

Speaking of color, the Harmonicaster will be available in black or silver, as well as more that a dozen custom colors.


The Harmonicaster is a high quality, professional grade musical instrument, with Bourne potentiometers, reliable precision Blue Dot TM capacitors, metal film resistors, and a multi-contact Pure Tone jack. It's held together with industrial grade socket head stainless steel fasteners


The Harmonicaster will proudly be "Made in the Motor City" from domestic and imported parts. The pickups start out as aluminum blanks laser cut in Reno, Nevada. We form them into shape and add magnets at our shop here in the Detroit area, and send them out to Lace in southern California, for them to add Alumitone magic. Final assembly is done in our shop where we also 3D print the other parts on genuine Prusa printers made in the Czech Republic.

Right now we're in the process of validating production parts and aiming to start production by the 4th quarter of 2020.


In the meantime, if you'd like to be notified when the all new Harmonicaster launches, please drop us an email.