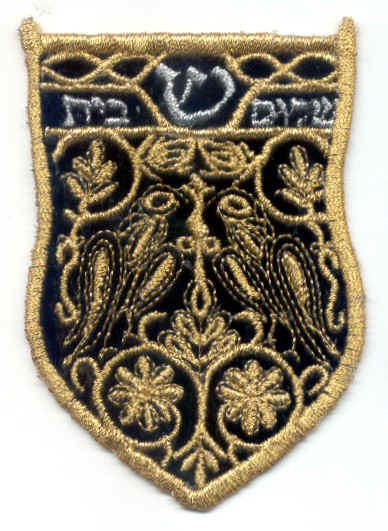 Actual size approxmiately 4" X 3"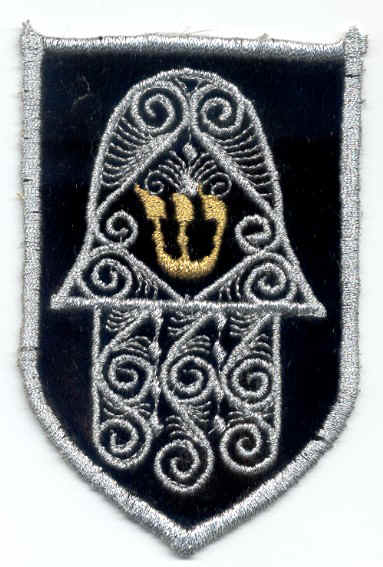 Actual size approxmiately 4.5" X 3"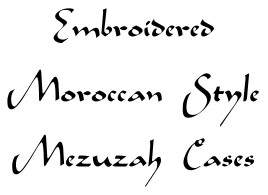 The Jews of Morocco had a lovely tradition. A young women, engaged to be married, would hand embroider a beautiful velvet Mezuzah case that she would present to her husband as a wedding gift for their new home. Computerized embroidery lets us to recreate this wonderful tradition so you can add something both old and new to your home.
The embroideries are reproductions of authentic antique designs, stitched in your choice of gold or silver on rich black velvet. The embroidered cover hides a pocket in the back for holding the mezuzah parchment and is secured to the door frame with a Velcro™ hook and loop fastener.
Price: $36.00 plus shipping & handling
Judaica
Personalized Hand-Washing Towels

Embroidered 'Moroccan' Mezuzah Cases
Fund Raising
Table Linens
Custom Apparel
Special Interests